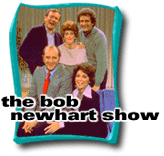 In a role perfectly suited for the master of Ďreactiveí comedy, Bob Newhart stars as Bob Hartley, a Chicago psychologist who specializes in group therapy session. Bobís office regularly turns into a three-ring-circus, with patients suffering neuroses ranging from parent trouble and insecurity, to fear of geese.
Suzanne Pleshette co-stars as Emily, his lovely and sensible wife. Emilyís down to earth advice helps Bob maintain his sanity at home and in the office. Their neighbor, Howard Borden, played by Bill Daily, is divorced commercial airline pilot with the clumsy ability of barging into their apartment without warning.
Bobís office companions include Peter Bonerz as Jerry Robinson, a bachelor orthodontist in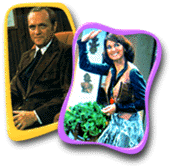 search of the perfect woman, and Maria Wallace as Carol Kester Bondurant the quick-witted receptionist who canít seem to keep from interfering with her bossesí work.
Bobís regular patients include Jack Riley as Elliot Carlin, a paranoid grouch with a persecution complex, John Fiedler, as the hen pecked Mr. Peterson, and Oliver Clark, the obsessively inferior Mr. Herd.
Whether at home, or in the office, Bob is surrounded with eccentric characters giving his incurably crazy clientele a chance to interact in hilarious fashion while he sits back and listens.