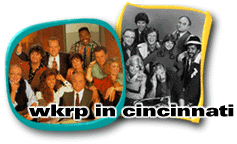 WKRP IN CINCINNATI returns to the airwaves with members of the original cast and production team in place for all-new episodes.
Gordon Jump, Richard Sanders and Frank Bonner who reprise their roles as Station Manager Arthur Carlson, Newsman Les Nesman, and Salesman Herb Tarlek will be joined by new station personnel, including on-air and support staff for the new run of the series.
WKRP's original creator Hugh Wilson returns to supervise creative elements of the launch, led by executive producer Bill Dial, author of the legendary 'Turkeys Away' episode.
One of television's all-time classic, critically-acclaimed situation comedies, WKRP launched some of the most talented actors, writers, directors and producers working in the television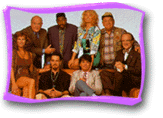 industry today. Returning to direct episodes are Max Tash ('Frank's Place', and 'The Young Riders'), who will serve as a producer on the new series, Asaad Kelada ('Family Ties', 'Frank's Place'), Peter Baldwin (Emmy Award-winner, 'The Wonder Years') as well as series regular Frank Bonner ('Family Ties', 'Frank's Place', Evening Shade').
The original WKRP ran four seasons on CBS from 1978 to 1992, receiving a total of 10 Emmy Nominations and one Emmy Award. A total of 90 episodes were produces and the series ended its network run No.1 in its time period. Subsequently, WKRP became one of the strongest situation comedies in syndication history, ranking in the top 10 of all sitcoms for 5 years.